We are Saskatchewan's premier, residential addictions treatment and recovery centre.
We offer life-saving drug, alcohol and non-substance addictions treatment by delivering evidence based services using innovative and a cutting edge approach to recovery.
Prairie Sky Recovery Centre Inc
We offer a selection of residential evidenced-based, trauma-responsive addiction recovery programs treating the disease of addiction using a relational approach to recovery addressing the whole person – physical, mental, spiritual and emotional.
Many of our rehabilitation programs include facilitation in all 12 steps, Emotional Wellness, Mindfulness, Communication and Assertiveness Skills, Financial Literacy, Cognitive Behavior Therapy, Motivational Interviewing, Dialectical Behavioral Therapy, Recovery Safety Plans, addiction Relapse Prevention and Aftercare by our Recovery Coaches.
Our addiction treatment programs are client centered and delivered by educated, skilled, experienced, empathetic and caring staff, many with lived experience.
Our philosophy of providing addiction recovery support is the common thread woven throughout our Centre from maintenance and housekeeping departments to our program, and administration staff. We are Saskatchewan's Premiere Private Addictions Rehabilitation Facility, winner of the 2018 BBB Torch Award, and Chamber ABEX Award finalist in 2018 and 2019.
We believe our relational, supportive, caring approach and atmosphere is unique and enhances successful recovery from addiction and the building of Recovery Capital in our clients, as evidenced by our ever-growing Alumni and completion rates.
Immediate continuous Intake– NO wait times
Supervised and Social Detox as needed *
Three phase approach including pre-treatment preparedness, group therapy in Steps and emotional wellness and aftercare supports.
30 bed facility located in a 20,000 square foot historical building with 6 acres of manicured grounds for optimum peace, safety and privacy in rural Saskatchewan
An evidenced-based, non-religious, non-judgmental program that works for people of any faith, race or sexual orientation. Life Skills and Wellness Classes.
Healthy life style activities, including mindfulness, yoga, recreation, art and equine therapy Private and Semi-Private bedrooms
Small class size of 6 to 8 clients
Daily in-house morning Recovery and evening Gratitude meetings
We host weekly AA and NA Open meetings
Healing Happens Here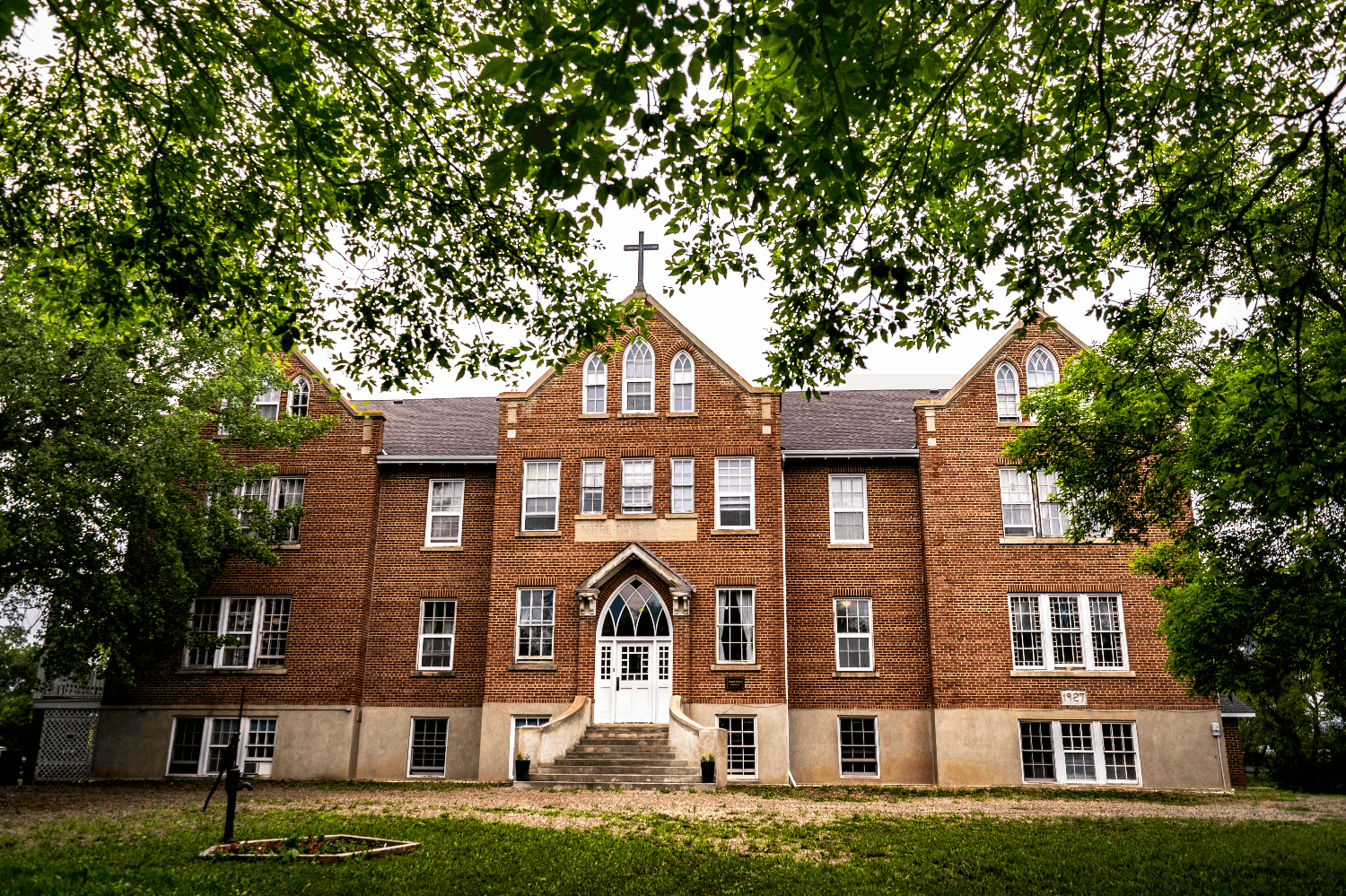 Open AA and NA meetings weekly! Come share the message of hope and healing! All are welcome!
NA Mondays at 8 pm
AA Thursdays at 8pm
Contact Us for more information or directions, we look forward to seeing you here.