We offer residential evidenced-based, trauma-responsive addiction recovery programs. We treat the disease of addiction by using a relational approach to recovery and addressing the whole person – physical, mental, spiritual and emotional.
Our programs include facilitation in all 12 steps, Emotional Wellness, Mindfulness, Communication and Assertiveness Skills, Financial Literacy, Cognitive Behavior Therapy, Motivational Interviewing, Dialectical Behavioral Therapy, Anger Management, and 1 on 1 counselling, as well as Equine Therapy, Yoga, and Art Therapy.
Our addiction treatment programs are client centered and delivered by educated, skilled, experienced, empathetic and caring staff, many with lived experience. Our high rates of completion and ever-growing alumni rates are indicative of the healing experience we offer at PSR.
Our philosophy of providing compassionate and client focused treatment is the common thread woven throughout our Centre from maintenance and housekeeping departments to our program, and administration staff. We are Saskatchewan's Premiere Private Addictions Rehabilitation Facility, winner of the 2018 BBB Torch Award, and Chamber ABEX Award finalist in 2018 and 2019.
We accept third party Insurance, Employer, Medicard, Private pay, Sponsorship and partnership applications for services.
It is the vision of Prairie Sky Recovery Centre to provide an environment that is safe, non-judgemental, and accepting as we deliver a variety of programs, services and supports to those suffering from addiction. We at PSR wish for clients to experience personal transformation from a life of addiction into a life of daily recovery.
Our mission is to offer programs and services that are evidence based, trauma-responsive, therapeutic, innovative, and holistic. We will provide an atmosphere that supports and encourages personal growth and healing. Our services honor the grassroots and legacy of the founder of PSR in word, action and deeds showing that life in recovery is possible.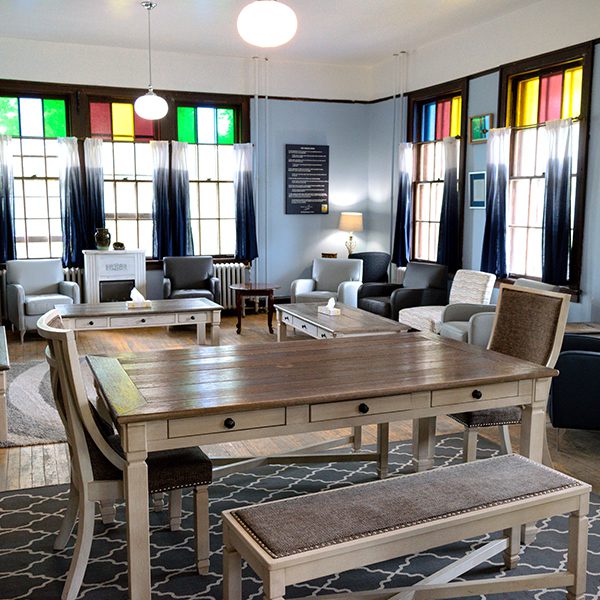 Our mandate is to practice our profession with integrity and honesty to provide excellence in quality of service delivery. We will continue to improve our skills and knowledge to provide treatment that is on the cutting edge. We will remain current in all modalities and adhere to abstinence-based treatment approaches. Our service delivery will treat all persons with dignity and respect fostering cultural diversity, pluralistic views, and inclusion.
Values / Guiding Principles
Practice our profession with compassion, integrity and honesty.
Continually improving our skills and knowledge to improve our addiction rehabilitation service delivery.
We value the privacy, freedom of choice and interests of others.
Ensuring our personal biases, values and experiences do not inhibit or negatively influence relationships, service delivery, or our ethics.
We will foster cultural diversity, pluralistic views and inclusion.
Treating all that suffer from addiction with respect and dignity.
PSR will adhering to the letter and spirit of all applicable laws and regulations.